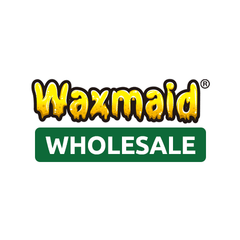 Waxmaid official website, this page is for wholesaling Waxmaid water pipes only.

Are you a smoking products wholesaler looking for the newest and the most unique quality products in the smoking industry? If yes, you came to the right place. Waxmaid Wholesale offers competitive pricing to retailers and distributors world-wide on a variety of smoking rigs made of quality glass and platinum cured silicone, range from silicone glass water pipes, dry pipes, hand pipes, nectar collector, blunt bubbler and joint bubbler, herb grinders, and smoking accessories.
Please tell us where is your smoke shop/dispensary, and how many shops do you have. Once approved your wholesale application, you will have access to all products at wholesale pricing. All wholesale orders require a minimum order of $300.
We can also produce and optimize better products based on your ideas and suggestions

FAQ

Q1: What is the minimum order amount to place an order?
A: We currently have a minimum of $300 per order before shipping and after any discounts have been applied. You will not be able to complete checkout with an order amount less than the required minimum.

Q2: What shipping services do you offer?
A: Currently, we offer USPS and DHL as shipping carriers, which will take 3 to 5 business days. If the cargo exceeds 300kg, the shipment will require 10 to 15 days.

Q3: Why was my application for an account rejected?
A: If you received an email that your account was not approved, it is most likely because there was incomplete or inaccurate information on your registration. We require that a valid FEIN number is provided and that a valid business license is uploaded as well. If this information is invalid or not provided, your registration will be denied. For more information on why your application was denied please contact us.

Q4: Why was I partially refunded after my order was fulfilled?
A: If you were refunded after fulfillment, this is usually due to an inventory issue where we did not have the required stock to completely fulfill your order. When available, we will first contact you to see if you would like a substituted product. If no substitutions are available, you will be automatically refunded for the missing item(s).

Q5: What do I do if I receive something broken or the wrong items?
A: If you receive any damaged or incorrect items, you'll need to contact us and provide a picture of the damaged or incorrect items.


CONTACT US
For anything about wholesale Waxmaid products, please email us at wholesale@waxmaid.com or call us 626-345-8030
We typically reply within 24 hours.